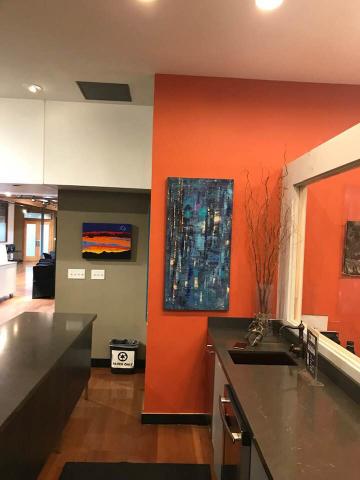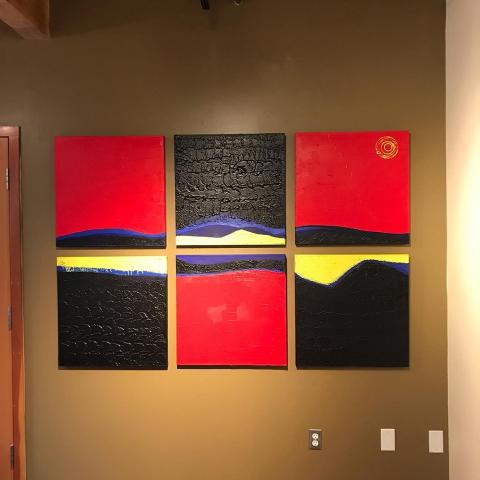 My new art show at 2233 South 300 East SLC is in a wonderful setting. So drop by and see this extensive showing during Culinary Education normal hours M-F 10am-5pm and/or drop by during the meet and greet with me from 3-5 pm on Wednesday August 21st. I have 20 paintings hanging thru this colorful space aka Amuse Bouche Gallery. A good place to check out how wall colors and abstracts can work. I have 20 paintings hanging in the Gallery including "Aspen Grove" and "Flying"  And it is my understanding SLICE is a fun place to take cooking lessons. 
photo #1 abstract "Aspen Grove" on an orangish wall &
photo #2 abstract womanscape, "Flying" hexaptych on tan wall.